Our Clients
Some of our satisfied clients
Rennies Travel
With 60 years of expertise and consumer trust under our belt, it's no wonder that Rennies Travel has become an award-winning, South African, travel management company. Take our global partnership with the travel services giant, the Hogg Robinson Group into consideration and you have the perfect recipe for business travel management success.
Department: International Relations and Cooperation
The Department of International Relations and Cooperation's (DIRCO) vision is championing an African continent, which is prosperous, peaceful, democratic, non-racial, non-sexist and united and which aspires to a world that is just and equitable.
The Lion Match Company
Established over 100 years ago, The Lion Match Company (Pty) Ltd has developed some of South Africa's favourite home-care and lifestyle brands. From our iconic and nationally cherished Lion Safety Matches through to our growing range of personal grooming products, coupled with our leading home and personal-care capabilities, we have succeeded in assembling an impressive array of brand names and products.
Apprentice Valley
We are dedicated to assisting small, medium and large enterprises and public sector clients who want to enhance their core business value through digital and mobile channels. We assist our clients in embracing the digital revolution, where the fusion of technology blurs the lines between physical and digital lifestyles.

Mzansi Energy Solutions and Innovations
Mzansi Energy Solutions and Innovations is a truly indegeneous entity owned and operating in South Africa. Mzesi started operating in November 2010 after acquiring an independent consulting company, which had been operational since 2006. Mzesi is a Technical Support Organization which offers professional services and expertise in energy & related industries.
South African Council for Educators
SACE is the professional council for educators, that aims to enhance the status of the teaching profession through appropriate Registration, management of Professional Development and inculcation of a Code of Ethics for all educators. SACE strives to ensure that the education system is enriched, by providing properly registered and professionally developed educators that would display professionalism.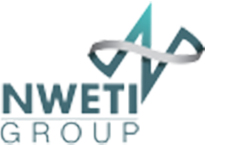 Nweti Construction Group
Nweti Construction was legally established in 2008, having operated informally since 2005. We pride ourselves with a decade of grander service to our clients in the engineering, project management and construction industry. We are a company avowed to client satisfaction & excellence; measured by the enduring quality of projects delivered. 
Kingdom Embassy Centre
The Embassy is a global entity whose purpose is to establish and model the culture of the Kingdom of Heaven globally. For many years the operational focus of The Embassy has been the Ministry sector and in 2013 the focus of the vision was broadened to include active pursuits of the market place sector. 
Airports Company South Africa
Airports Company South Africa was formed in 1993 as a public company under the Airports Act (No. 44 of 1993) and, although majority owned by the South African Government, is legally and financially autonomous and operates under commercial law. Over the years, the company has transformed a fragmented, infrastructural parastatal into a focused, customer driven, efficient and commercially successful business, whose airports have become critical success factors to Brand South Africa. 
SPAR
While striving to give our customers an enjoyable and memorable shopping experience, we also offer more than 1000 exclusive SPAR Brand products, available at stores nationwide. Using only the best and freshest ingredients, we make premium quality products at very competitive prices. To ensure we keep ahead of brand standards, we have our products tested by an independent laboratory on a monthly basis.